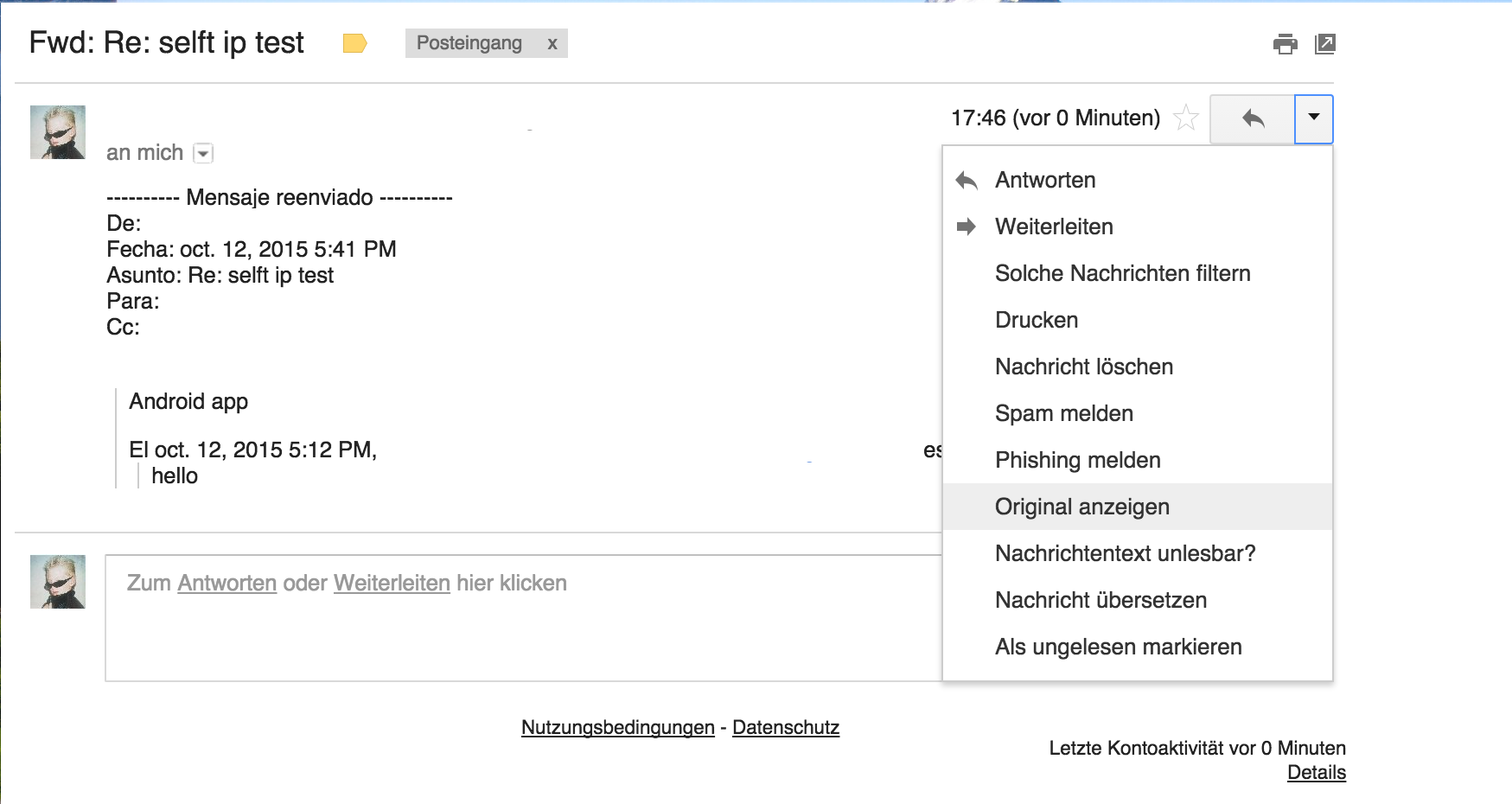 Gmail leaks your IP
I thought that Gmail always substituted the origin IP from our E-mail's. But this isn't always the case.
I made some tests after noticing that E-mails send via Gmail from the Apple Mail application had my personal IP address in the header.

Notice the
This metadata can be found in the header of the E-mail. You can easily check it out from the Gmail Web Client just by clicking on the button on the right side of the received E-mail and then on "show original" as shown in the Image (in German). Then search for the "Received:" field(s).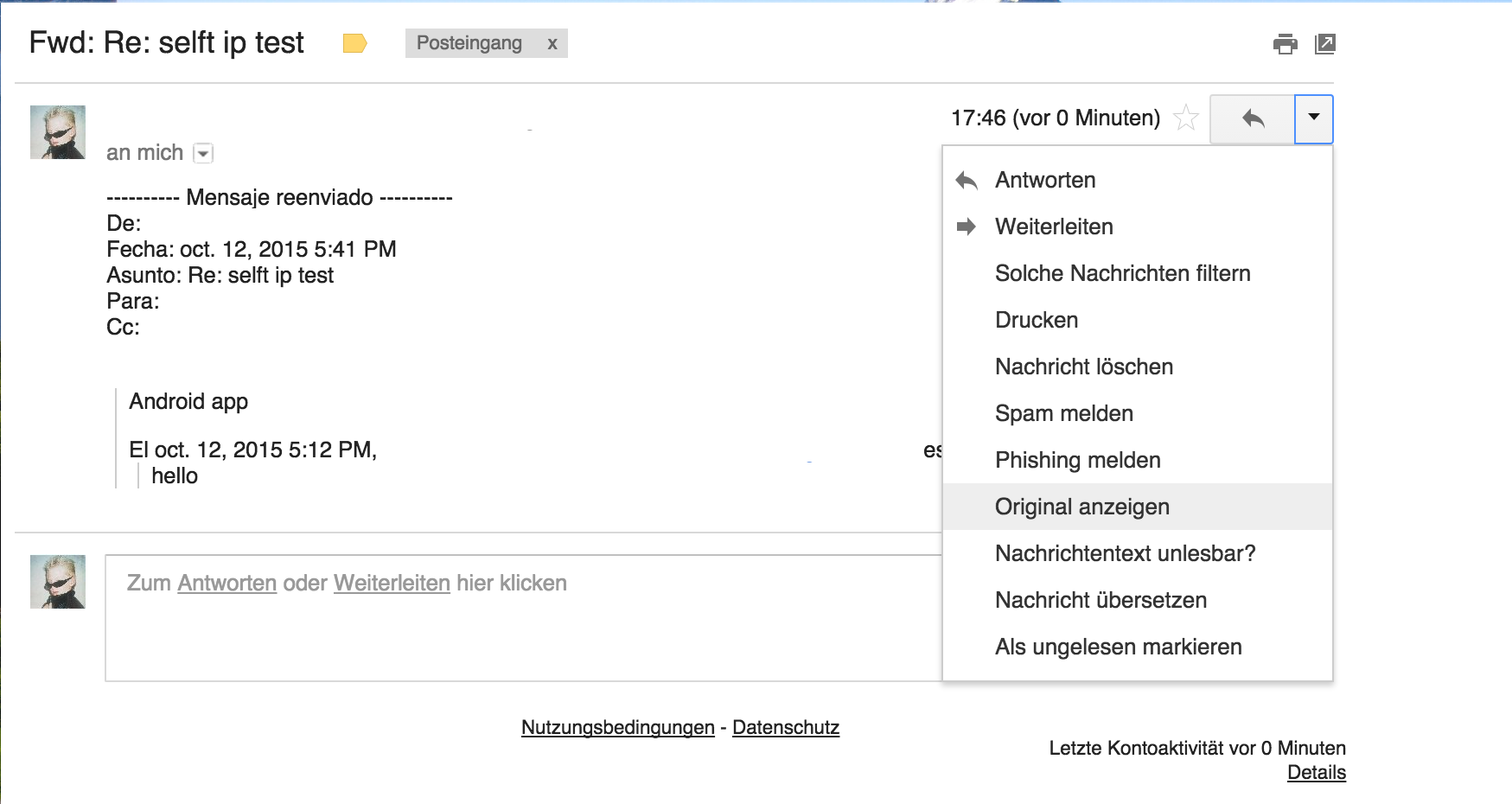 After this finding I tried again using the Web Client, apparently Gmail replaces the origin IP with their internal server's IP just fine in this case. No client IP nor other client information shown.
Notice that there can be multiple "Received from" fields and the order in which they appear is related to the servers involved in passing along your E-mail until it reaches its final destination.
Also using the Gmail Android application seems to be save.
Wrapping Up
Depending on what method you use to send E-mails via Gmail, it can show your personal IP in the header, for example when using it via desktop applications. If you wan't to protect your personal IP address you should send your mail from the Web Client or make sure that mails sent via your mobile application are anonymised.